G0R72A - Data Visualisation in Data Science
2018-2019
Student blogs
Schedule
19/3 Us: overview of critique; students: present dataset
26/3 present sketches
2/4 P5 Q&A
23/4 intermediate presentation
30/4
7/5 final interactive visual for exploration
14/5 present sketches
21/5 final visual for presentation
Exercise for static visualisation
Based on any dataset (but preferably using the dataset you used in the previous exercise), create a new data visualisation to demonstrate a non-obvious insight gleaned from the data, to make a particular point, or to present an interesting overview of the datasets. If you want, you can also create a data-driven art piece. Good examples are:
http://visme.co/blog/best-data-visualizations/ =>

History of Bruse Springsteen
Hello Sun app
Apollo
Keuzestress: Searching for the "Correct" Mascara
The Women of Dataviz
Oddity Viz (data art)
Red Bull Party Visualization (data art)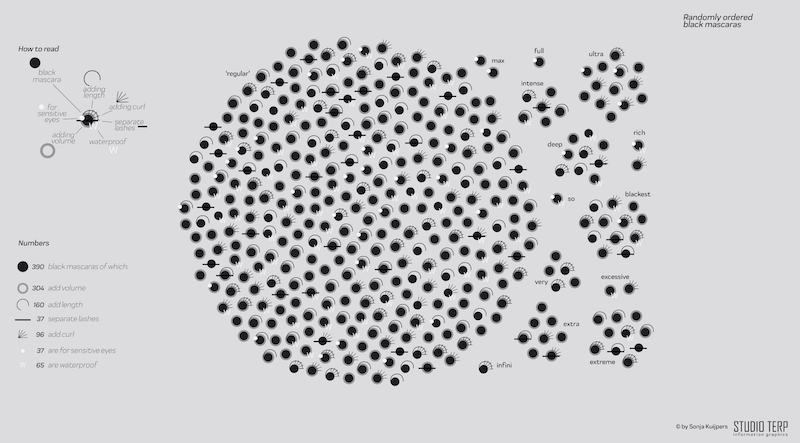 We will do this exercise in 2 phases:
In the session of 14/5, we'll go over hand-drawn sketches. Please present 1 design; we'll expect you to have gone through the diverge-emerge-converge cycle yourself beforehand.
In the session of 21/5, you'll present the final visual.
In your visual, please include:
the visual itself
a good title
a short description of what this is about
a legend
highlights of any interesting things you want to draw attention to
Here's another very good example of a visual with annotations: